master confidence COACh & hypnotherapist
Hi, I'm excited you're here!
I've prepared by putting together a little reading material for you. Checking this info out before our call tells you more about what I do and helps make the most of our time together. Enjoy :-)
Who do you work with?
I work with creative women who want to rock in life but know that somethings holding you back. You have an idea of this amazing person you'd like to be and you might even make some progress but never quite get there. You have the best of intentions, read personal development books, do programs and workshops, say your affirmations, listen to podcasts but it seems like nothing ever sticks.
The good news is, it's not your fault! It's usually only 1 of 3 things holding you back and they are all fixable.
Through hypnotherapy we'll find the root cause of your problem and get rid of it. Through coaching I help you build the confidence you need to be, do and have everything you want and are worthy of.
Who don't you work with?
I don't work with pessimists, cynics and anyone who won't own their stuff.
What does hypnosis work for?
Among other things: Weight reduction, relieving anxiety, increasing fertility, boosting confidence, getting great sleep, curing phobias, improving health, overcoming addictions, and being successful. This is not a complete list, if you don't see what need please ask.
Do I have to do hypnotherapy AND coaching?
Nope. Goals and the best way to reach them are individual.
If you have an issue like a phobia, addiction or getting over a bad relationship, hypnosis alone might be all you need.
If you want step-by-step help with an action plan and staying accountable then coaching could be great for you.
During your consultation I'll assess where you are, where you want to be, then recommend 1, the other or both. You can choose from there.
How long have you been coaching?
7 years and I've helped 100's of women. I'm certified through World Coach Institute, Awyken Life Coaching, PESI & the State of Alaska. My most recent professional accomplishment is becoming a RTT Certified Hypnotherapist.
What were you doing before coaching?
Working 12 years in corporate finance. It was great at first, but eventually I got tired of crunching numbers wanted to do what I was passionate about, which is helping people. In 2011 I earned my first coaching certification, started coaching part time and I loved it. I built up my clientele and in 2014, took massive action and left my 9 to 5 to coach full-time. It's easily one of the best decisions I've ever made!
Why do you love what you do?
Because I believe in what I do. I love seeing the fast breakthroughs that happen in hypnosis. I can't do a Vision Board Workshop with having tears of joy when someone has a huge shift or "aha" moment, and I absolutely love the process of evolving and blossoming that happens in 1-on-1 coaching. No matter how we work together, I look forward to partnering with you for your success!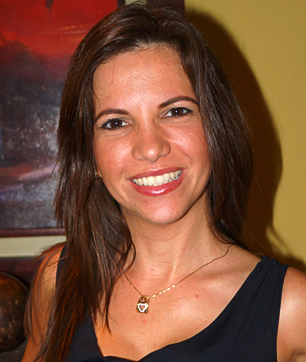 "Before working with Christina, I always made some progress on my goals but never finished anything. Coaching helped me work through what's holding me back, then kick into gear to reach the next level. Since working with Christina I've gone back to school to finish my degree and I stopped settling for a "dead end" job and started a career working in a field I'm passionate about."
Susan G.
Mia
mi, Florida
"I went to a Create Your Life Vision Board Workshop & got clear on what I wanted the next steps after my divorce to be. I was surprised that the things I thought I wanted weren't what my soul needed. I thought it was money and a nice car but, through coaching, I realized what I really want is to travel, explore the world, spend more time with my kids and meet my soul mate. I've recently been to Australia and Alaska, and I'm planning a 2018 trip to Bali! My days are peaceful and now I'm doing what matters to me most!"
Kristy K.
Hilo, Hawaii
"When I started coaching I was going through a divorce after 10 years of marriage. My self-esteem was shattered and I didn't have a clear direction for the future. Working with Christina helped me get clear on how I want to be treated and set healthy boundaries. My self-esteem has returned, I'm re-married to a wonderful man and I have confidence in my ability to create a life that I absolutely love."
Joi D.
Long
Beach
, California
"Christina is one of the most positive people I know. I look forward to our sessions because I always leave feeling like I can do anything. She knows how to get to heart of what's happening, then help me move forward! My time with her has been invaluable." Amy C.
New York, New York
NOW IT'S YOUR TURN…QUESTIONS OR ANYTHING YOU WANT TO SHARE?
Looking forward to our call, talk to you soon!