I was in the middle of a divorce after 10 years of marriage...
"My self-esteem was shattered from emotional abuse and I didn't have any direction for the future. Christina helped me do work around worthiness, get clear on how I want to be treated, and set healthy boundaries. It has been a long road of healing, but my self-esteem and self-belief have returned. I've started a successful business and I'm remarried, this time to a man who really loves me."
Joi D., Long Beach, California
Christina is one of the most consistently positive and upbeat people I know.
I look forward to our sessions because no matter how I feel when we begin, I always leave feeling like I can do anything. she knows how to get to heart of what's happening, then she helps me move forward! My time with her has been invaluable."
Sue Gilder, Daytona Beach, Florida
I came to Christina for confidence coaching when I decided to change careers.
So much has changed since the last time I did a job search and after 18 years in the accounting field, I had no idea where to begin, I just knew I wanted something different. I thought I only had accounting experience to offer a new employer and that I would be stuck in the same field forever. Christina helped me lay everything out beautifully, highlighting all my experience. She taught me about transferable experience and I began to see that I had a lot to offer in other fields too. We worked on interview skills and she helped me prepare for everything from salary negotiation to what to wear. I am now a Project Manager for a health care provider and I love it! At my age, I thought my time for being happy in a career had passed, but I'm realizing that NOW is my time, it's a new day!! My self-esteem has sky-rocketed and I look forward to work every day. I owe this change largely to Christina's coaching, she's been an absolute angel every step of the way.
Lynn J. - Juneau, Alaska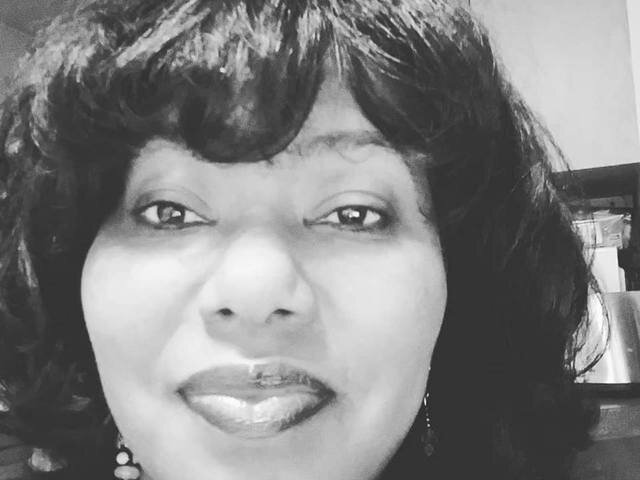 Christina helped me with my barriers to success…
Hypnotherapy with Christina Michelle helped me discover that childhood trauma and a challenging relationship with a sibling was what was holding me back from success.
My favorite thing about working with Christina is her openness, and the way she really, really listens to you. She listens to hear and understand, not to respond. She's empathetic and compassionate without being patronizing or enabling.
As a result of working with Christina, I've experienced several positive changes. I've changed my way of thinking and gotten out of my own way of success. I have also strengthened my relationship with my sibling, because I've realized it's not about me. I've recognized that I tend to dim my light when I'm around others who may feel intimidated, which makes me really unhappy. I've learned not to do that - or to catch myself when I am doing it and turn it around. I've also learned how to spot mental resistance to things I say I want.
Constance St. John - Washington, D.C.
I feel 10 pounds lighter, emotionally!
I've always been confident at work and have a high-profile position that requires me to be assertive, but I shrink in my personal relationships and I didn't know why. In our hypnotherapy session I figured out that this started in my preteens after a major change in our family dynamics. A lot happened around that time. I knew I wished things were different, but I didn't know they where directly related to my issues. Christina gave me the space and encouraged me to let it go during the session. I left feeling 10 pounds lighter, emotionally. My favorite thing about working with Christina is the recording she makes after each hypnotherapy session. I love the recordings! They say my name and address my personal issues. My husband even heard me listening to it one day and he loves it too!"
Client requests to keep name anonymous - Los Angeles, California
I'm more peaceful and focused on what really matters.
After focusing on everyone else for so long I booked a flight from Hawaii to Juneau for Christina's Vision Board Workshop and I'm so glad I did. I thought the things I would have on my vision board would be material, like a new car, money and a big house. But after the meditation and clarity exercises I realized that what my soul really wants is to travel, explore the world, spend more time with my kids and to meet my soulmate. I've been to Australia already and I have a 2018 trip to Bali planned. I'm more peaceful now that I'm focused on what really matters.
Kristy Casaus - Hilo, Hawaii
Christina helped me bring love into my life…
This involved a significant move to make more space in my life for love. It began with planting seeds of intention and trusting the universe in one of her workshops. My participation in the workshop and time with Christina helped open up options that I was previously limiting the universe from bringing to me. I trace the current manifestation of my desires to that initial workshop. It has been a journey since then, but I have achieved many positive results including a relationship with someone I love for almost 2 years now!
TK - Reno, Nevada
We started our dream business!
I've been to 2 of Christina's workshops! They really help me focus on what I want in life. Christina has the the enthusiasm and heart to help people find clarity and set their intentions to lead them to the life they want to live. Some of my visions are still in the works, but my husband and I have wanted to open a computer repair shop for quite some time now. We finally made that happen last month! We're really excited about our new business and other adventures to manifest in 2018!
Joyce D. - Juneau, Alaska
"Christina's approach is calm, insightful, and thought provoking."
Karen Wright - Juneau, Alaska
a confident, successful, professional woman of color,
who's well-received, who loves the Lord and isn't afraid to say so!
Sophia Smith - Juneau, Alaska
Simple & everyday gems to guide our lives.
Christina Michelle delivers the info with passion and awareness."
KS - Juneau, Alaska
Christina has such a bubbly spirit…
Watching her present in workshops, it's clear she has found her calling! She talks about things we can control and change in our lives to get happy and stay happy.
JD - Juneau, Alaska
Christina opens up about her own personal experiences,
this helps you to really relate to her and think about yourself.
Diane Dean - Juneau, Alaska
Christina does a great job
presenting the Get Happy, Stay Happy workshops! I especially like the segment on identifying values and energy zappers.
Beth McEwen - Juneau, Alaska
Maybe you'll be my next success story!
Let's explore the possibilities on a clarity call.
Click below and see if a time works for you…